So I recently helped a client/friend with branding for her new business, Minne Mama Designs. She creates fun and inspiring designs for clothing and other items. I loved working on this project so much and it only took a day to decide and implement her final logo design! Here's the process and some of the branding pieces for Minne Mama Designs...
You can find their creative products at
facebook. www.facebook.com/minnemamadesigns        etsy. www.etsy.com/shop/minneMAMAdesigns
Here is how my Logo Design Process works. I created 6 options and we collabrorated to find what worked best from each design and what the client felt suited their brand most. Minne Mama originally liked the layout of #1 and the font of 'designs' in #2 so we started with those first.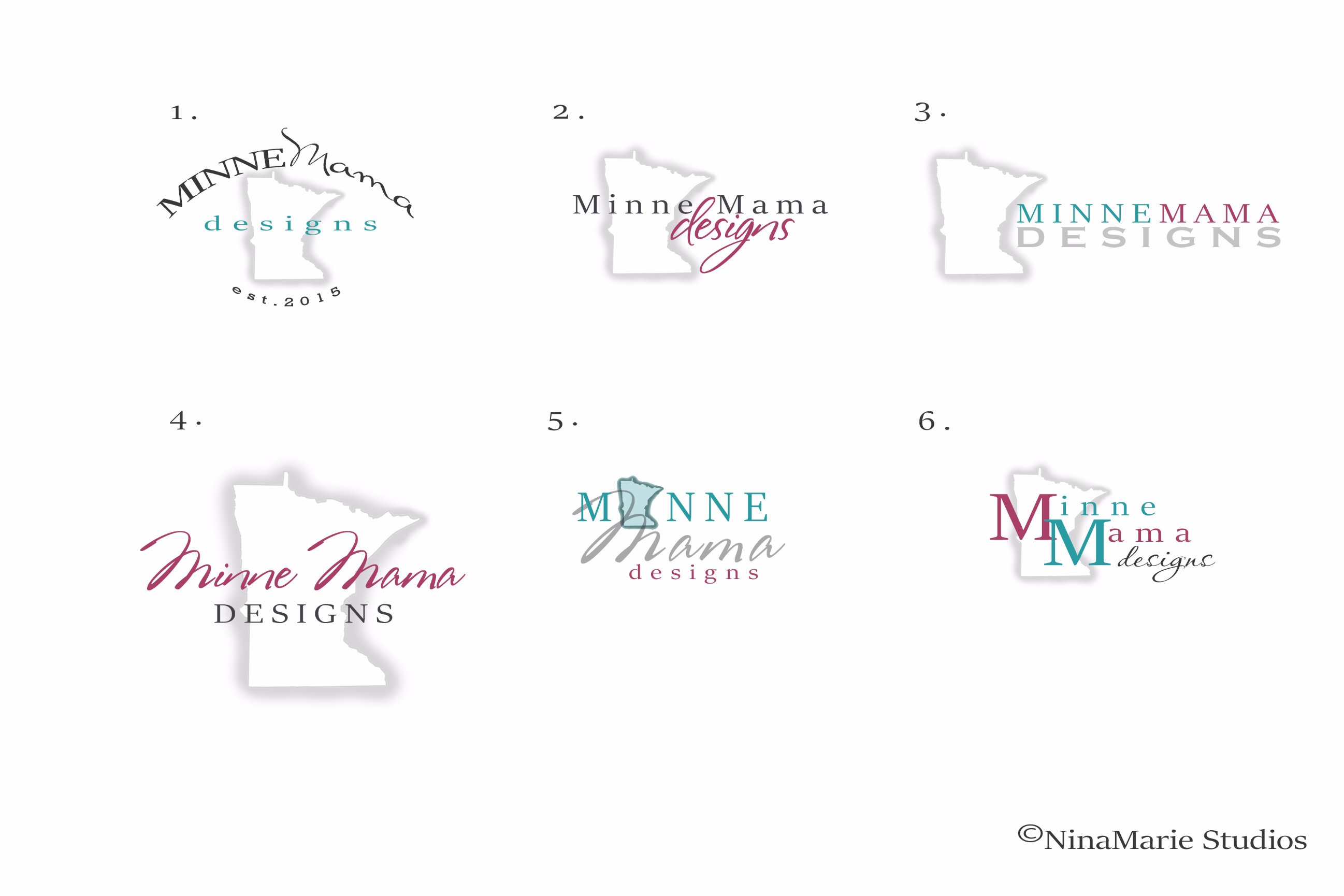 Final Logo Design: After tweeking the logo about 3 times, the client loved this final design.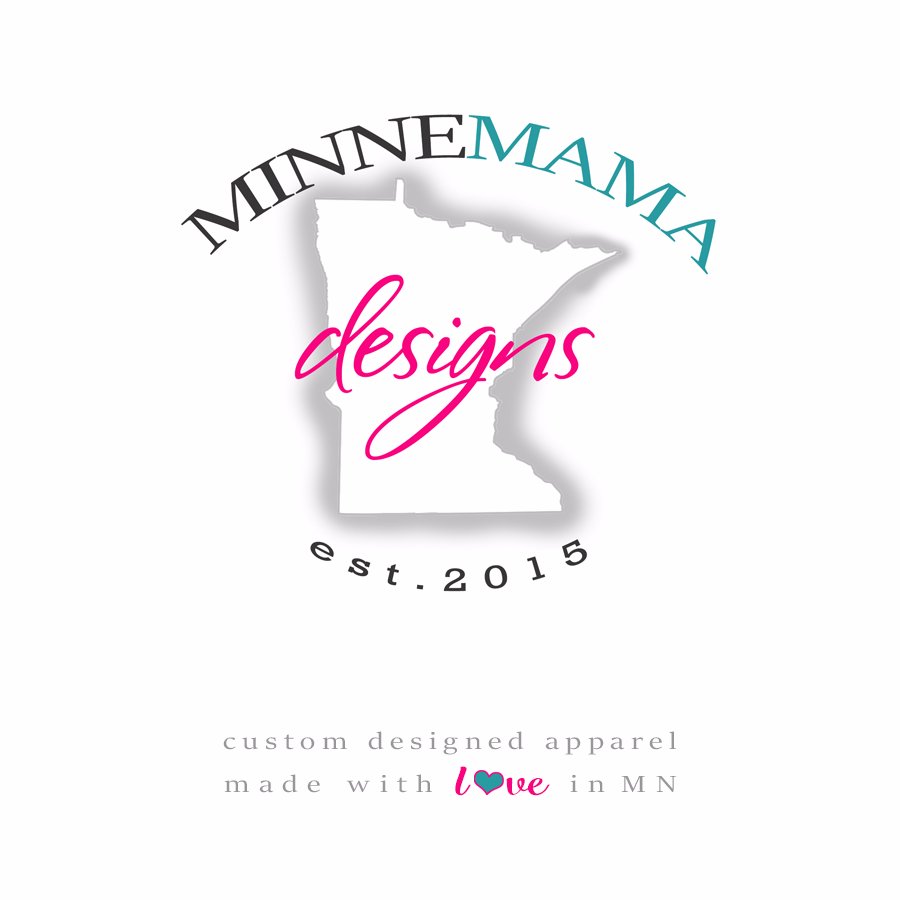 Business Card: an enlarged version of what their business card could look like. We are still in the design process for the different marketing pieces. The client would also like garment care cards and price tags designed..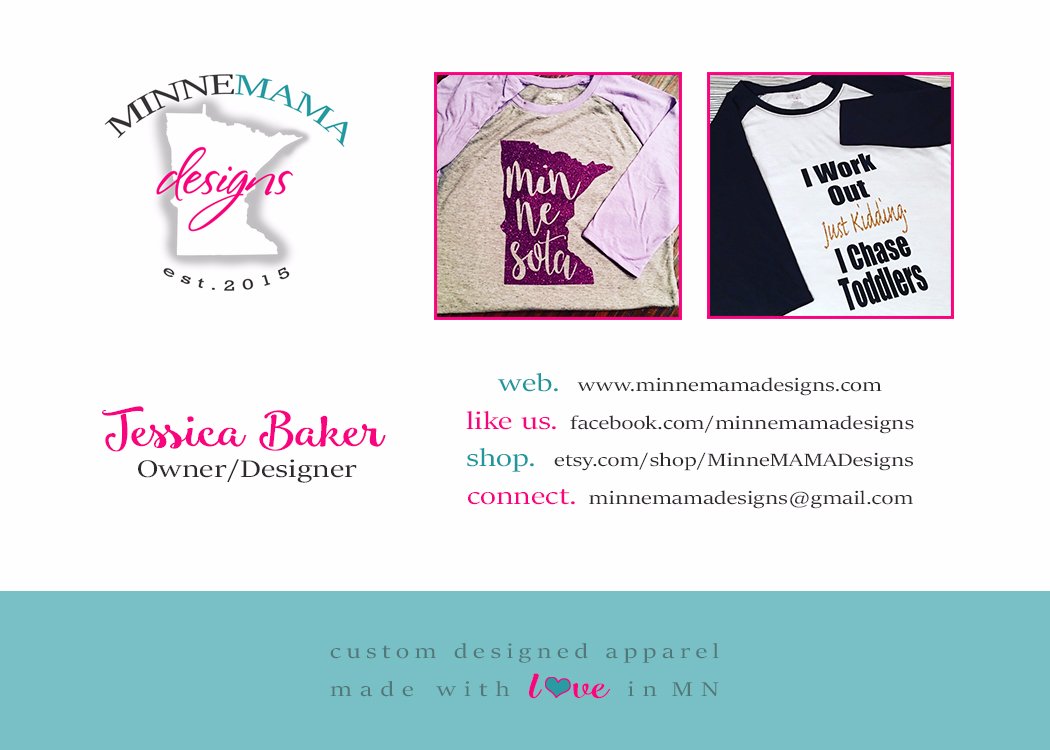 Etsy Banner: Minne Mama Designs has already put their Etsy banner to use on their etsy store. Check it out using the link above!

#branding #logodesign #ninamariestudios